Dry Eye FAQ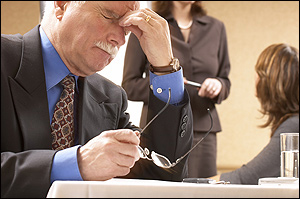 Q: What are the potential causes of dry eyes?
A: There can be many causes of dry eyes from environmental factors to aging conditions to even medications. Please visit our page related to dry eye syndrome causes for more information.
---
Q: Who is most at risk for developing dry eyes?
A: The aging population is most at risk, but people that work in windy or dusty environments can develop this condition as well.
---
Q: Are LASIK patients more at risk for this?
A: LASIK does have an association with dry eyes at least on a temporary basis (some 6-9 months after the surgery). How much of an association there is between LASIK and dry eyes depends to a large extent on the age of the patient at the time of surgery and the quality of the tear film before LASIK is performed.
---
Q: Can contact lenses play a role in developing dry eyes?
A: Yes, contact lenses can irritate the tear film in a person's eyes and assist in the progression of dry eye syndrome. For people with allergies, dry eye syndrome can be bothersome and wearing contacts may make things even worse.
---
Q: Is Better Vision New Jersey participating in new technologies for dry eye syndrome?
A: Yes, this practice currently offers LipiFlow® Thermal Pulsation therapy, which is a revolutionary approach to treating dry eye syndrome. The Better Vision New Jersey Dry Eye Treatment Center is one of the first practices in the United States to obtain the equipment and the first practice in New Jersey. Patient satisfaction after LipiFlow® therapy is quite high.
---
Q: What are the main treatment options available?
A: The main treatment options for dry eye syndrome include artificial tears, LipiFlow® therapy, Restasis®, and punctual plugs. Please see our webpage for additional information on dry eye syndrome treatment options.
---
Q: What do I do if my dry eyes are making me crazy?
A: Please contact us immediately to see one of our dry eye specialists. You can either use our website contact form or you can call us directly.